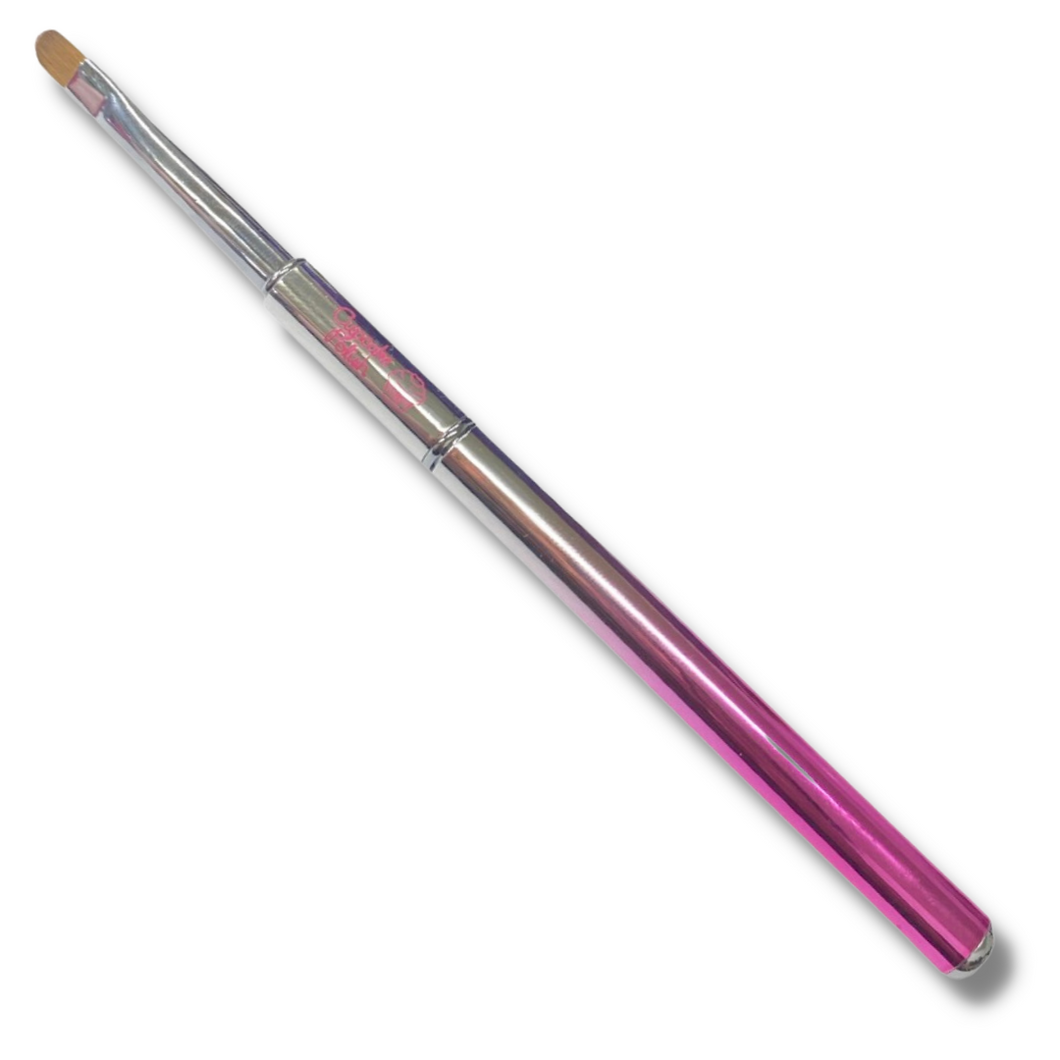 Cupcake Polish logo Cleanup Brush
Regular price $0.00 $7.00 Sale
Not a perfect polisher?  We aren't either!
This cleanup brush is our secret weapon for flawless manicures!  This brush is vegan and acetone-resistant with a pink metallic handle imprinted with the Cupcake Polish Logo.
To use:  pour a small amount of acetone in a shallow dish and dip this brush into the acetone.  Sweep along the edges of your nail to remove excess polish from your cuticles and skin.